Many young people are faced with the great dilemma of whether or not to continue with the studies they have chosen. Some quickly make a decision and act accordingly. Others, meanwhile, require a longer period of assimilation to decide whether to continue it or leave it.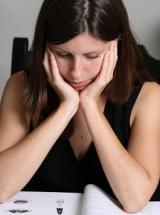 If this is your case, surely you must be experiencing a myriad of emotions, hours of reflection, doubt and anxiety.

[headline style='3′]Why am I considering a career change?[/headline]
The most common reasons to think about changing careers are:
Idealisation of the career: On many occasions the lack of information on the career, forming a wrong picture about it and the idealisation of the academic world are some situations that raise questions about the correctness of the choice.
Failure in exams: The first exam session is often a key moment in one's university career. This is what young people use as an "indicator" of what their educational future will be like. What you need to distinguish here is whether the supposed failure, which is nothing more than a hiccup, is truly due to a vocational issue or if it is more related to an improper mode of study or difficulties with organisation. Within this point we should also mention the importance of prior education. If the secondary education received has been poor or if it has not prepared students enough to meet the demands of a university fresher, the results may be negative. The protagonist will find no tools to manage both the content and the situations that present themselves to him.
Vocational uncertainty: Occurs when the central question is, 'Is this really what I want for my life?', 'Is this the career for me?' It usually arises when, once inserted in university, getting to know other students and professionals in the industry, we feel that maybe this is not the place for us.
There are certain moments that are particularly vulnerable for career changes. One is, as mentioned, in the middle of the first year of university, during the first exam session. Another particular instance occurs in only the third year, when you are half way through the course, course content begins to be more specific and it better reflects what the career and the profession involve.
Whatever the case, whatever the reason, nothing is lost and, on the contrary, a big challenge still awaits you. We can help at this stage. With just 6 sessions of reorientation, you'll be able to clearly define whether to continue or change, how, and if so, what, etc … Read more about the help that we offer with our Personalised Career Guidance process >>
[headline style='3′]What are the feelings that accompany and hinder the career change?[/headline] Previously, we shared some reasons why you might come to want to make a career change. All these motifs are often accompanied by certain feelings that make the decision more difficult.
The first feeling that usually appears is fear, accompanied by guilt and embarrassment:
The fear in the face of the unknown, in the face of uncertainty and of the family's opinion.
The guilt for the 'lost time'. This thought is recurrent in all students considering a career change. There is a tendency to see the time invested like a lot of time wasted. Also, guilt is born with the destruction of the 'life plan' you imagined.
The embarrassment of what others will think. Comparisons with fellow classmates or colleagues mean that you have a sense of inferiority that adds nothing positive.
Among these feelings, there is the social aspect, which keeps asking for an earlier incorporation into the professional workforce. On top of this is another need on the part of the students: that of completing their studies as soon as possible in order to start working and be able to settle down. Taken together, all this causes pressure when thinking about a career change and the decision becomes more difficult.
[headline style='3′]Tips for making the decision to leave or continue a career[/headline]
The first thing to do is get rid of the negative connotation linked to the doubt. Of course, this doubt, when undefined, has no purpose. However, it can be very positive if it leads to action, if it helps us inform ourselves, to find out, to ask ourselves again, to evaluate, and to test it. Doubt can lead us to grow and to choose freely.
As mentioned already, before making a career change, you must know the reasons for it. Once these have been figured out, we will know how to proceed.
If your problem is an inadequate mode of study or because of disorganisation, university support or any kind of mentoring could be helpful. We suggest you consult your university to see if they have any special support services for freshers. These are usually run by teachers or by mature students of the course, who may, on top of helping based on a schematic plan, share their own life experiences.
If the uncertainty is due to a vocational reason, which is very common, it is very useful to do a Personalised Career Guidance process, whether or not you did some kind of career guidance at the time of choosing your first path. As we mentioned in other articles, the path is dynamic, forming constantly.
The most important thing is to understand that allowing yourself to think about what you like or not and test it is perfectly natural and that, surely, if what you have chosen is not consistent with what you really want to do, you will feel great relief when you have followed your path.
The first thing to look for is to remove the drama from the situation in order to work on what really matters. It is essential that you can leave the place of 'what I did', 'what could not', 'it was not' to concentrate on what you do want and what will come. Everything you've learned, is an investment, rather than a loss, that will surely serve you at some point in your life. If you have the chance, talk to adults about it, and you can see how in general, they have drawn valuable lessons from their experiences.
If you are going through this situation, don't hesitate to consult us about the alternatives to do a Personalised Career Guidance >>. It is an investment for your future and for solving the anguish you feel from living with this problem.
This post can also help: It is so hard to tell my parents that I want to change careers!